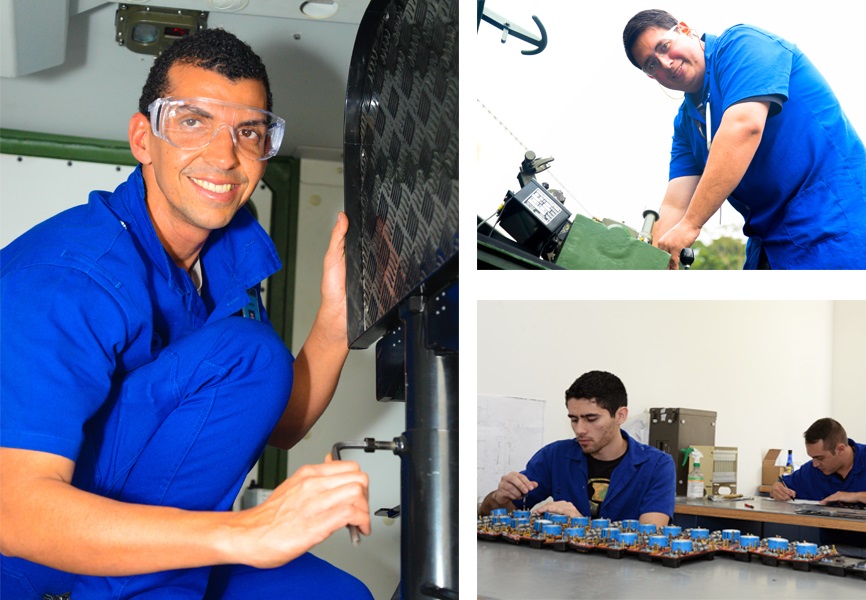 Our employees: our greatest asset
People's Management Policy at Avibras is meant to create value, motivation and professional growth with various initiatives: career plan and succession plan, benefits, life quality programs, and training courses.
For Avibras, intellectual capital retention and its engagement are critical to the organization, since only in that way it is possible to promote the development and growth of people and the organization.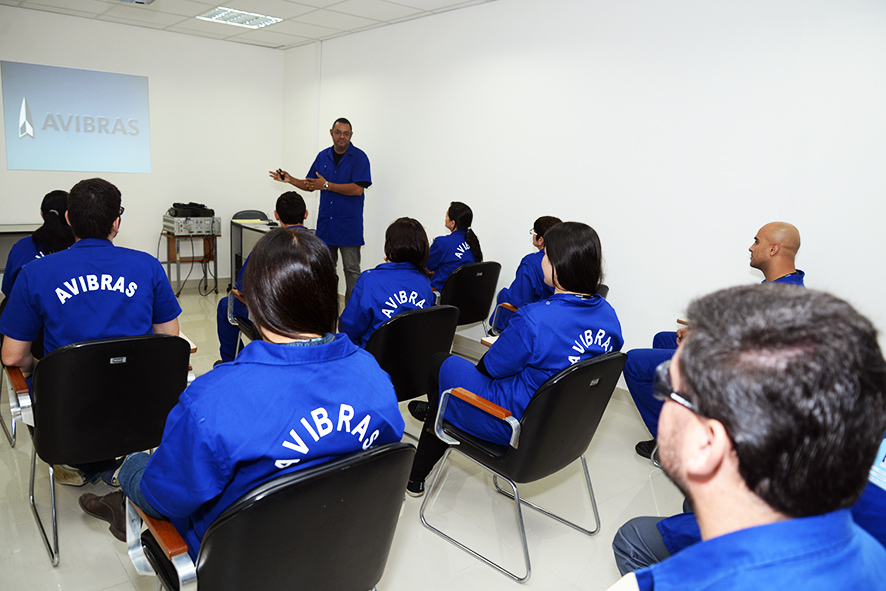 Training and Education
Avibras is in constant technological evolution and this is only possible because it keeps highly skilled and qualified professionals in its workforce, who identify themselves with the mission, the vision and the cultural values of the company.
Guided by the culture of technological innovation, the company seeks to ensure the growth and development of its employees to generate the best results through specific training identified in individual or organizational competency gaps.
Compensation and Benefits
The policy for Jobs and Wages is fair and competitive, based on pay research considering companies with the same characteristics of size, location and segment.
Avibras adopts the Competence Assessment methodology, which ensures equal possibilities of growth to everyone, according to their results, regardless of length of service.
The company also offers different benefits to attract and retain talents. The goal is to offer welfare and quality of life to employees. These benefits include:
• medical and hospital assistance
• dental care
• funeral assistance
• salary supplement (sick leave or accident)
• pharmaceutical assistance
• cafeteria
• personal accident insurance
• group life insurance
• personnel transport
• daycare allowance
• agreements with optician's shops
• agreements with supermarkets
• credit cooperative
• treatments with psychologists and speech therapists
• funeral services to anyone in the family
Quality of life and Safety
Avibras cares about the quality of life of its employees, trusting that human achievement is based on the harmony of some basic pillars, such as family, health, environment, financial health, work, social interaction, among others.
The company is a partner of the program called "Sesi Indústria Saudável", which offers integrated services to promote health and quality of life to employees. It is focused on creating a working environment that allows the employee to adopt a safe, healthy and productive life style.
Avibras maintains anti-drug and anti-smoking programs, guidance on financial health, pension and social assistance to the families of the employees. Also promotes prevention campaigns, namely the "Outubro Rosa" breast cancer prevention program, among diseases that affect women and men.
In terms of safety, the Avibras employee receives special attention with the following actions: Defensive Driving Course, sunscreen dispensers in some points of the company, Internal Commission for Accident Prevention (CIPA), Specialized Security Service and Occupational Medicine (SESMT), in addition to the Environmental Risk Prevention Program and Hearing Conservation Program, Respiratory Protection Program and other mandatory programs.